I had a little time to kill before meeting my cousin for dinner last night, and I stopped at a local thrift store called "Mission Mart". All the proceeds go to help a local mission in town next door. So I thought shopping for a good cause? Yes please!
I found this beaut of a shirt! and I couldn't wait to snatch it up! It was only $2.99 under their "vintage boutique" section :) Such a steal...
Instantly it reminded me of an inspiration picture i saw on my cousin's blog: LOVE IT!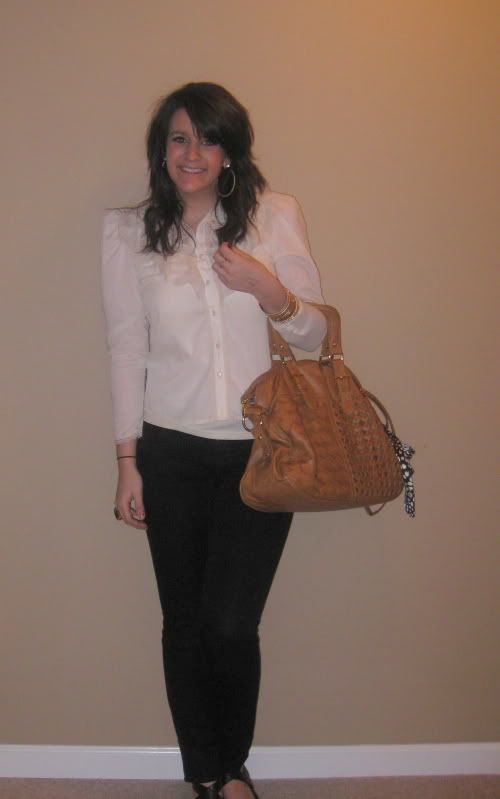 This is now one of my new favorite shirts. I see a long lasting relationship with it. :)
Lastly.. I saw my name on the "up and coming" bloggers on Bloglovin' and about peed my pants.. So of course I took a picture of it :)
Happy thursday!
-kait