So today is my
first official outfit post ever
!!!!! And I have to laugh because taking these pictures: 1. was impossible because it was
SO
windy, and 2. because it was
So
AWKWARD.
My sister kept laughing at me, and saying things like " stand naturally" .. and my response always was " THIS IS NATURAL!" hahahah. Needless to say... I may be using a self timer with the next post to make things a little less awkward. I didn't get to many good shots, and with much editing here are a few!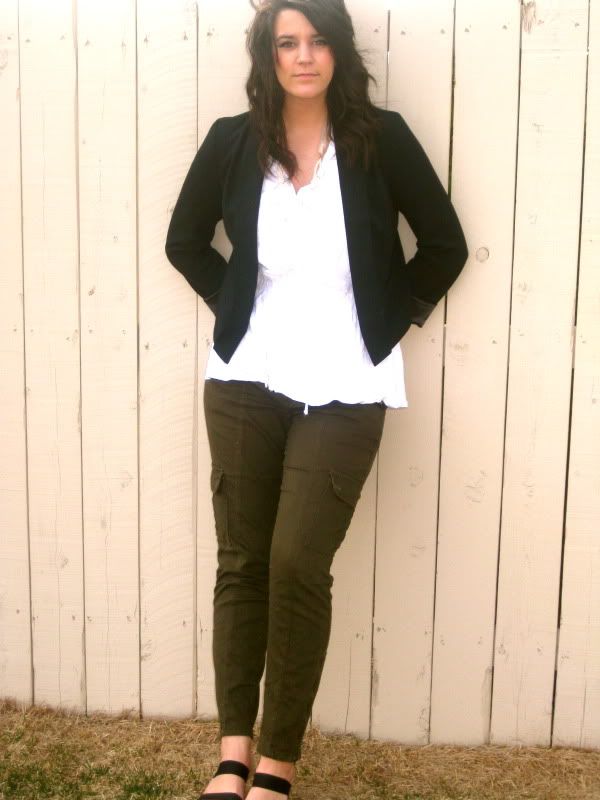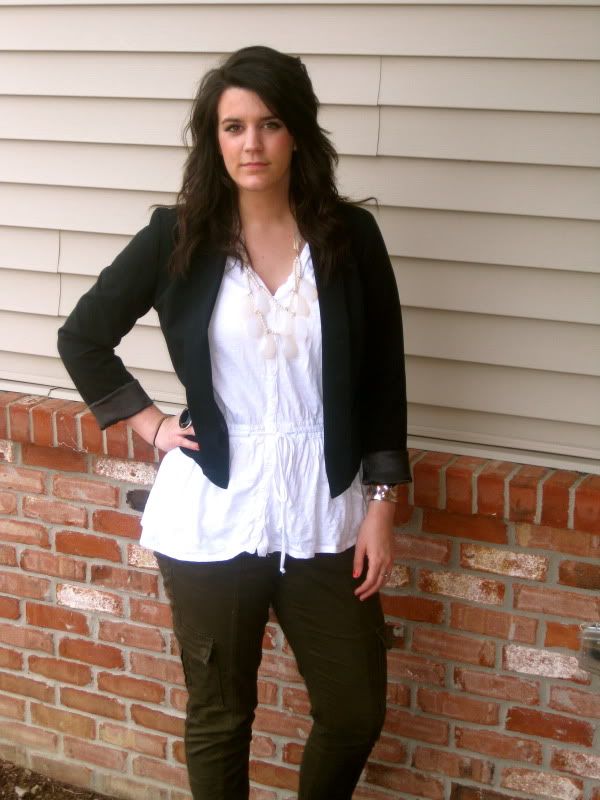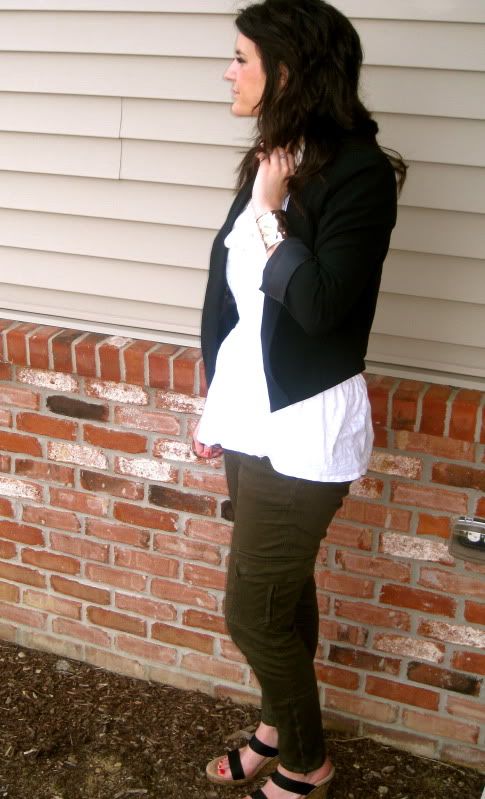 And this is what i was doing the whole dang time...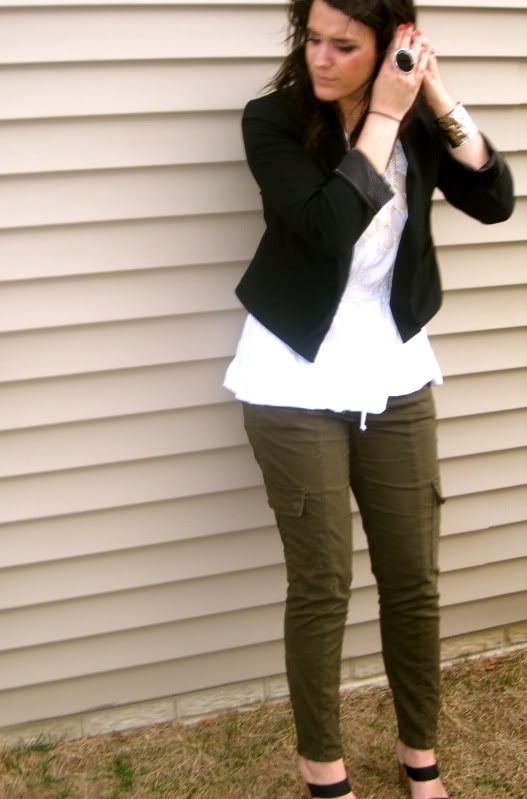 :) It was an adventure for sure!
Outfit Deeds:
Pants: The Limited
Blazer: Nordstrom
Shirt: Forever 21
Shoes: Target
This weekend was my sister's wedding showers. We had one for our side of the family friends then her fiance's family as well. So we are all a little exhausted. I'm looking forward to a quiet sunday afternoon to relax and get caught up!