I've realized how much I love blazers, or any kind of structured jacket. I look forward to fall so that i can wear all my blazers, belted, oversized, fitted and structured over a dress.. all different types. So i started looking through pictures and realized ... i wear blazers so much.. maybe too much? Not sure how I never noticed this, but I guess I cant get enough of them!
Some examples:
Clearly I wear them over everything ha. I found so many more pictures of myself in blazers, but i was almost embarrassed to post them, because i never realized how much i wear them.. ( as i'm typing this I'm currently wearing a blazer haaaa)
Love some of these ways to pair a blazer to tie an outfit together: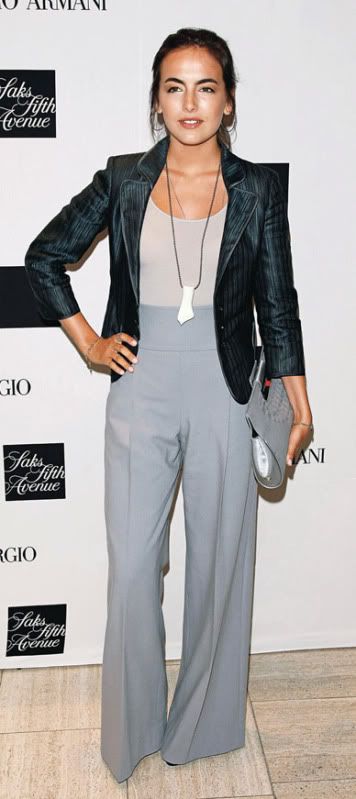 High Waisted pants, with Fitted Blazer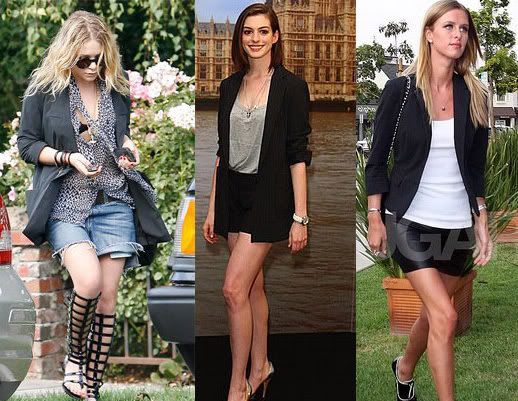 Marykate pretty much always overdoes her outfits, but i love the way she pairs it with shorts, and an oversized scarf, and intense gladiators. She has a great sense of how to put unusual items together to make an eclectic look.
And I'm not a fan of jean skirts, but i Do love it paired with the black leather mini.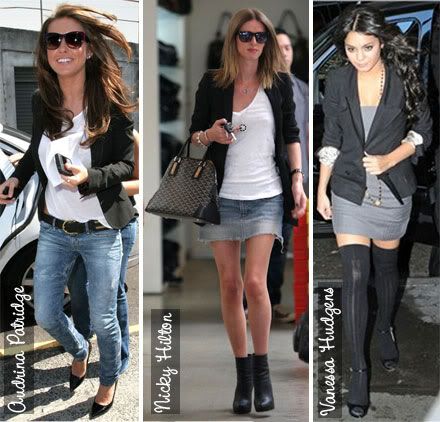 Also LOVE it with the Boyfriend jeans in this first one.
I'm excited for Spring weather, but will miss my blazers for Spring. ha.. I guess I will have to find a way to incorporate them into my wardrobe. They'll sneak their way in their somehow I'm sure :)